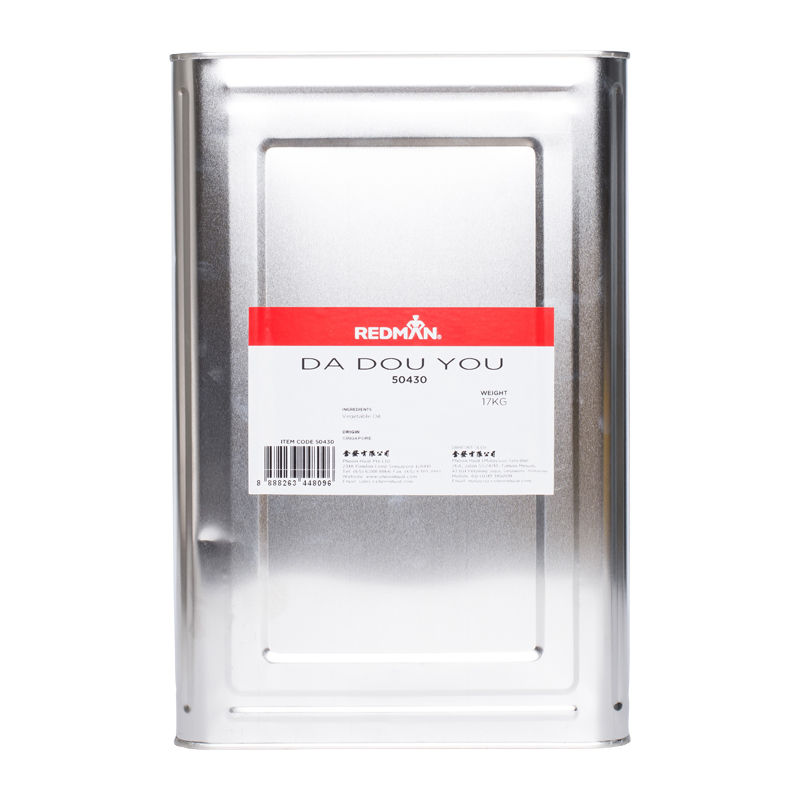 ---
Description
Also known as Da Dou You, our Redman Soybean Oil has a thin consistency and is slightly bland in flavour on its own. Yellow in colour, it is easy and versatile to use in your daily cooking. This product is made in Malaysia.
---
Details
Our Redman Soybean Oil is rich in omega-3 fatty acids and is a neutral tasting oil. It is a vegetable oil that has been extracted from the seeds of the soybean, and is considered a healthier alternative to regular oil. Store in a dark and cool environment.
How to UseYou can use soybean oil as an alternative to canola oil and use it for your daily cooking needs. As it has a high smoke point, it can be used for high heat cooking, and can also be reused. Soybean oil can be used in marinades, dressings and condiments as well. It is also a good baking ingredient as it mixes well with other oils and fat, and it works well as an emulsifying agent as well. Simply use it with your recipes as instructed.
Suggested RecipesRecipe suggestions include Stir-Fried Lettuce, Crispy Fried Chicken and Fried Fish With Soy Sauce Recipe, Crispy Pan Fried Fish and B-Q Marinade.