GELATINE PWD BOVINE 170 BLOOM 70G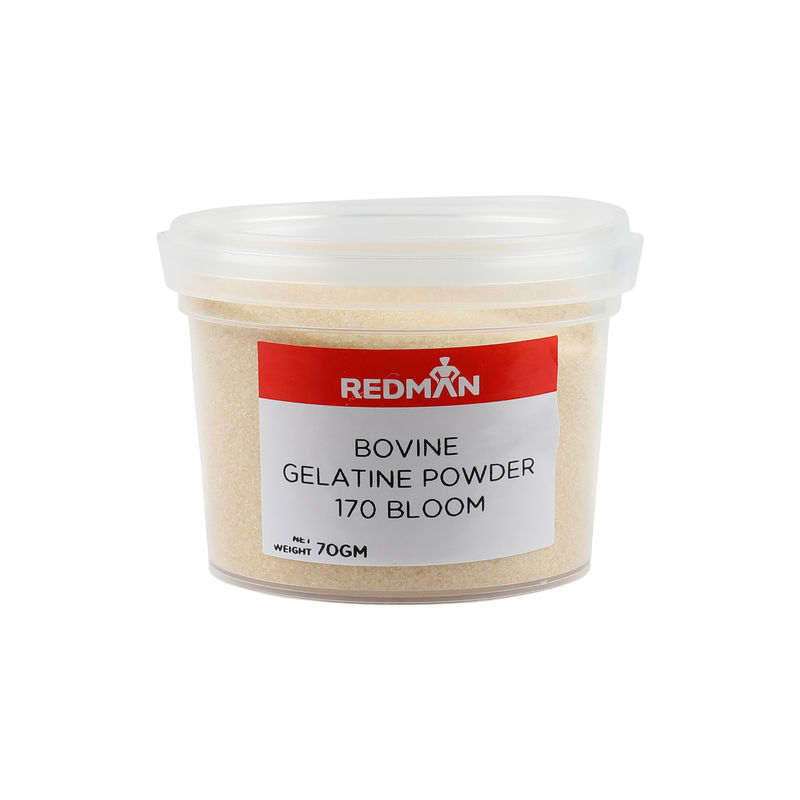 ---
Description
Specially designed for packing cookies into individual bags, making it easy to shared baked goods with your family and friends.
---
Details
Our Redman 170 Bloom Gelatine Powder can create a gel-like consistency to your product, and is easily used in many recipes to enhance the overall texture. Store in a dark and cool environment.
How To UseAdd this into your recipe as instructed.
Suggested RecipesRecipe suggestions include Jello, Raspberry Gelatin Cake and Strawberry Jelly.
AlternativesAlternatives include konnyaku jelly, collagen powder and boba pearls.