REDMAN PINEAPPLE PASTE HONEY CRYSTAL 1KG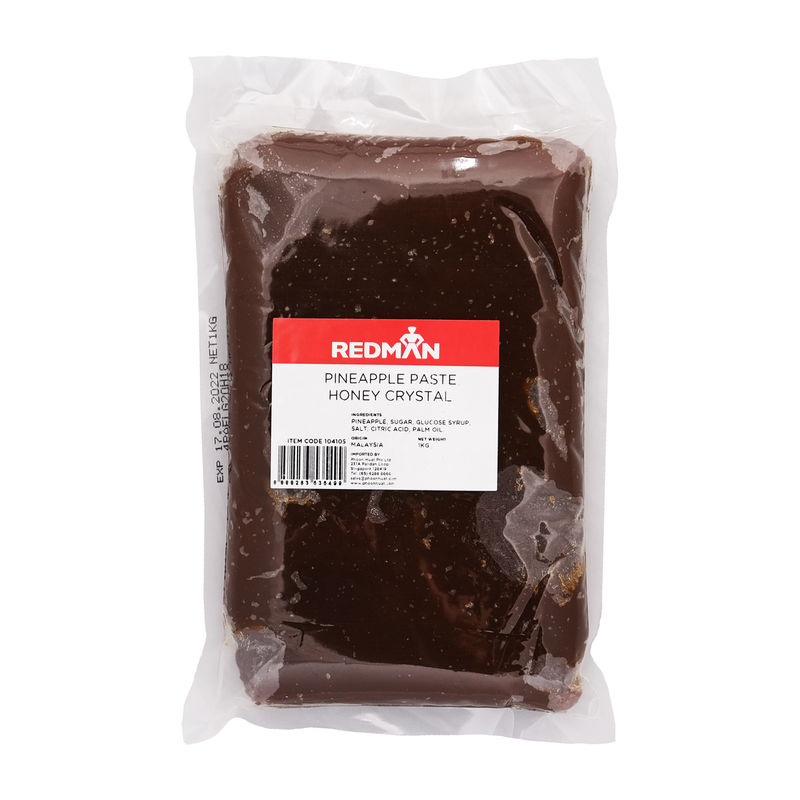 Description
A readymade filling for pineapple tarts that gives more bite.
---
Details
Our Redman Honey Crystal Pineapple Paste Filling is sweet with a more fibrous texture to give your recipe more bite. This item is made in Malaysia. Store in a cool, dry place.
How to UseSuitable for tarts, puffs, bread, cakes, etc. It can also be used as a jam and cooking sauce as well.
Suggested RecipesRecipe suggestions include Pineapple Strudel, Pineapple Cobbler and Pineapple Cookies.