SHREDDED PIZZA TOPPING MOZZARELLA CHEESE 1KG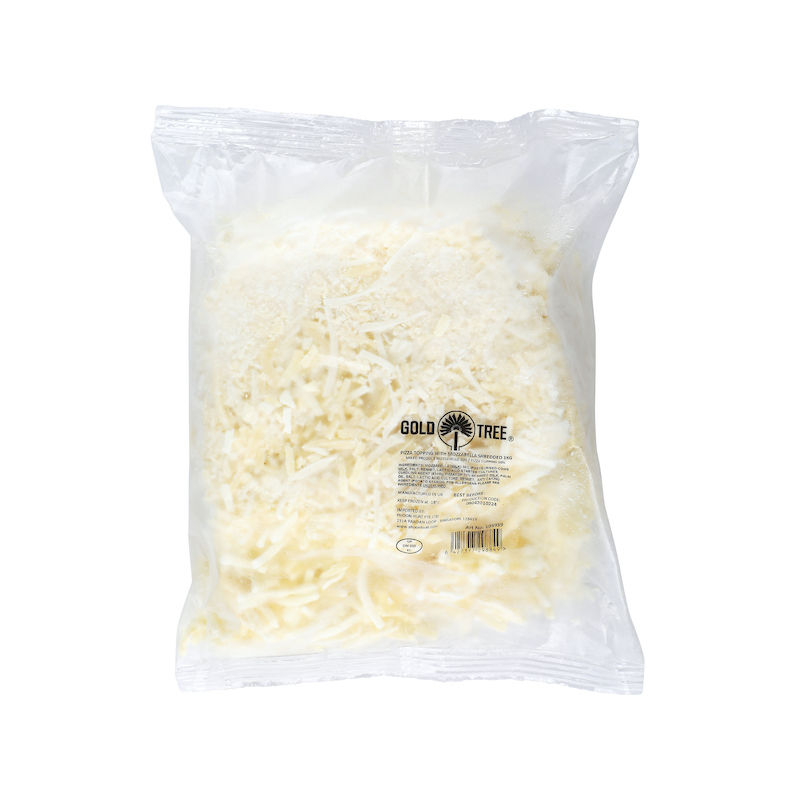 This item is currently not available
---
Description
Made in United Kingdom, our Goldtree Mozzarella Shredded Cheese is the perfect cheese for pizzas. This product is halal-certified and comes in packets of 500g and 1kg.
---
Details
Our halal-certified Goldtree Mozzarella Shredded Cheese is high in vitamins D, E and A. Rich in calcium and zinc, this cheese has a softer, and contains more moisture than cheddar cheese. It is delicious and provides ideal stretchiness when melted. Store in a dark and cool environment.
How to UseOur Mozzarella Shredded Cheese is best suited for pizzas and pastas for that cheesy taste and stretchy texture. Simply sprinkle and melt on dishes or bake it as instructed in your recipe.
Suggested RecipesRecipe suggestions include Margherita Pizza, Lagsane, Mozzarella Shrimp Pasta and Mozzarella Macaroni and Cheese.