220213 Wilton Course 3 Express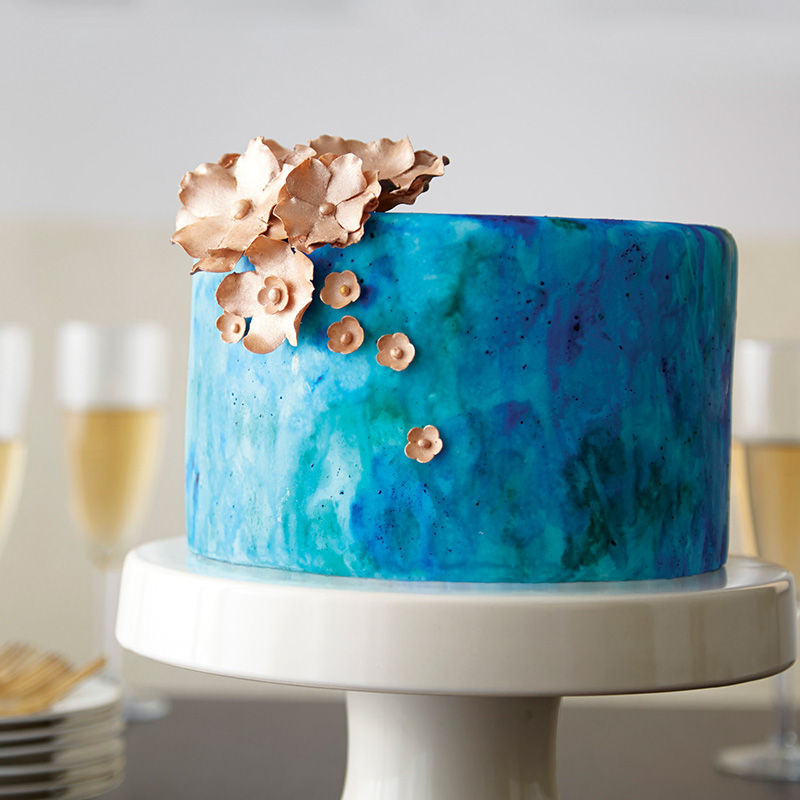 Type of Class :
Cake Decorating
13/02/2022, 10:00 AM - 4:45 PM
20/02/2022, 10:00 AM - 4:45 PM
Description
WILTON COURSE 3 EXPRESS - GUM PASTE AND FONDANT
Expand your skills by learning how to handle fondant and gum paste in this course and create shapes, borders, and flowers. You will also be able to use fondant to cover a cake and make use of all the techniques taught previously to add to your current project.
YOU'RE LEARNING
How to prepare and colour your gum pastes and fondant.

How to handle and cover a cake with fondant.

How to create a different type of bows and flowers, including rose, daisy and carnation.

How to paint on fondant to create magical effects.

How to design and complete a cake with the shapes and flowers from the course.
DETAILS
Pre-requisite: Wilton Course 1 (All participants are required to complete Wilton course 1 before joining this class)
Session: 13th and 20th February
Duration: 2 sessions of 6 hours each with 45 minutes lunch break (lunch not provided)
Type: Cake Decorating
Minimum age: 14 years old
All classes will be conducted in English.
Equipment, tools, ingredients, apron and boxes will be provided.
Official Wilton Course 1 Kit will be given to students.
Bring a pen for taking notes.
Students will receive a certificate of merit upon completion of the course.
An All Star certificate is awarded to a student who has completed Course 1, 2, 3 and one Wilton Project Class.
WILTON TERMS AND CONDITIONS
Minimum age: 14 years old
Wilton Certificate is awarded only for FULL Attendance and work assessed by the WMI Instructor to be up to minimum expectation
Only paid and registered participants may join the class.
Class starts on time. If class has already started for 20 mins or more, latecomers will not be admitted to the class. No refunds will be given.
All remaining ingredients and tools are to remain in the baking studio.
Participants are required to wash up during and after class. General housekeeping is expected of each participant.
General social etiquette and decorum during class is expected from each participant.
Classes may be cancelled two days before class start date due to the following reasons:
a. Minimum number of students is not attained.
b. Chef/ Instructor can no longer make it for class.
In the event that class is cancelled, an email will be sent to inform of the cancellation. A full refund will be given.
Refund or transfer of class on course date is strictly not allowed except for the following reasons:
a. On medical grounds with an medical certificate (MC) with the same date as class date. MC must be emailed to customerservice@redmanshop.com within three (3) working days. No further refund or transfer of course will be entertained after the three (3) working days grace period.
b. On compassionate grounds.
Refund process is dependent on the mode of payment used.
a. Paid by Cash – Refund by cheque or bank transfer. This will take about 3-5 working days
b. Paid by Paypal/Visa/Mastercard – Refund will take 5-7working days.
c. Paid by Credit Card – Refund will be reflected on next credit card statement.
---